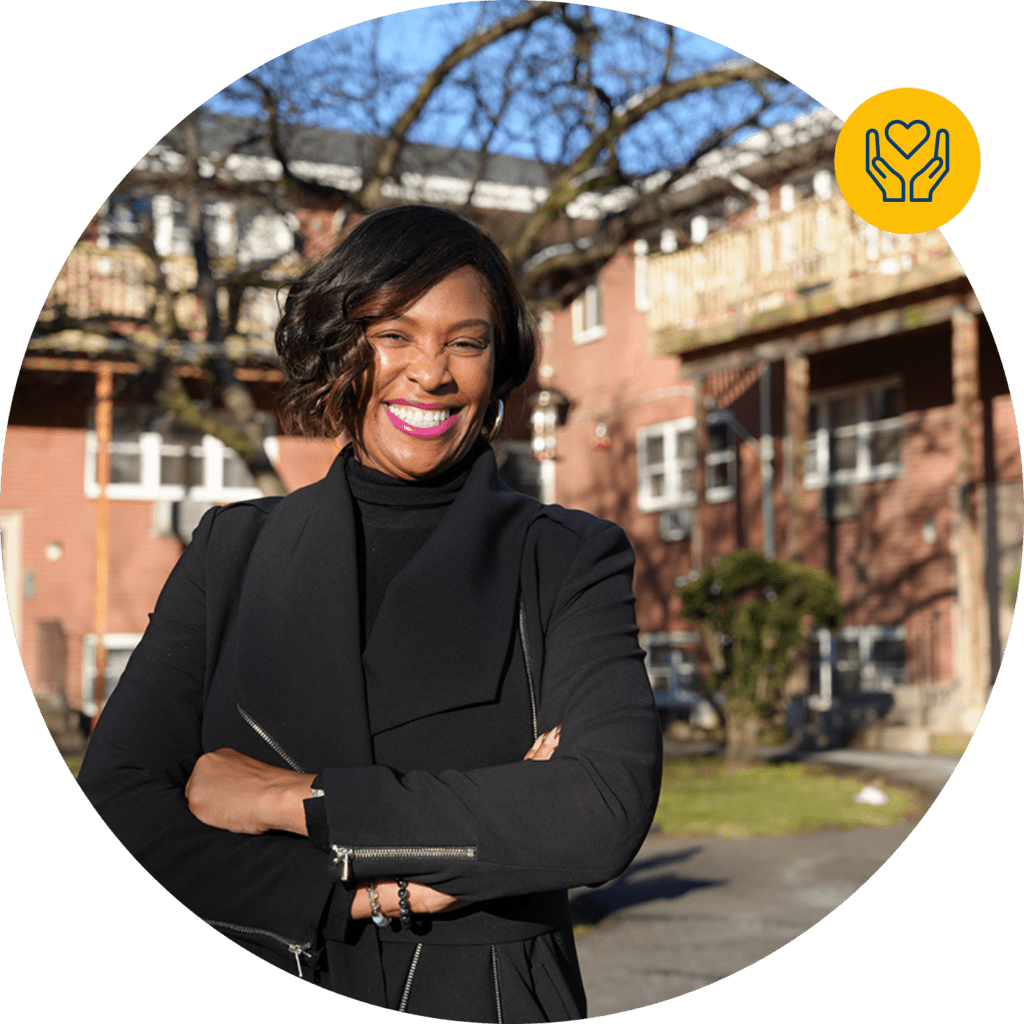 Our Mission
CPC believes housing is central to transforming underserved neighborhoods into thriving and vibrant communities. CPC is a nonprofit affordable housing and community revitalization finance company providing flexible capital solutions, fresh thinking and a collaborative approach to the complex issues facing communities.
Our Approach
As a nonprofit multifamily lender and investor, we measure our success through our ability to make an impact on our three core objectives.
Increasing the supply of affordable and workforce housing.
Pushing the real estate industry towards greater sustainability and the decarbonization of the built environment.
Working to close the racial wealth gap by advancing diversity and equity in housing and development.
Our Story
CPC was founded in 1974 as a direct response to the chronic issues of property abandonment and blight facing New York City and its multifamily housing stock. These were the "bad old days" – when the New York Daily News, in response to President Ford's refusal to bail the City out of its crippling fiscal crisis, ran its iconic headline in 1975, "Ford to City: Drop Dead." Each year, between 20,000 and 30,000 rental units were being lost in to abandonment, fire, or demolition, and communities were suffering.
We started by focusing a small amount of pooled capital on a few neighborhoods – namely Crown Heights in Brooklyn and Washington Heights in Manhattan. These targeted loans helped improve building quality and people's living conditions, and helped prevent the blight in surrounding neighborhoods from destabilizing them.
In the 1990s we built on our successes and lessons learned, taking our unique expertise and business model into every region across the State of New York – working with municipalities and local stakeholders to help solve their most pressing housing and community revitalization needs.
Following the Great Recession (circa 2008-2010), we refocused on our mission and set out to diversify our product offerings to better serve our partners and to expand the reach of our impact. This included the creation an agency mortgage lending subsidiary, the growth of our industry-leading sustainability platform, and the launch of initiatives to empower black and brown developers and to bring diversity and equity to the real estate industry.
Today, CPC has a national footprint and is the largest Community Development Financial Institution (CDFI) in the nation solely focused on investing in multifamily housing. It is our culture of trust and respect, and our dedication to advancing the vision of our partners that allows us grow and succeed together.
Making History
Since our founding in 1974, CPC has been blazing trails, building unique partnerships, and bringing our mission and impact to communities in need. Check out a few highlights that have defined our history.
CPC Founded
CPC opens its first office in New York City to help improve building quality and prevent the blight and abandonment gripping communities across the city.
The First Loan
CPC commits $635,000 for the rehab of an 87-unit building in Washington Heights, Manhattan; followed quickly by a series of small loans for properties in Crown Heights, Brooklyn.
Public Pension Funds
CPC secures loan purchase commitments from the NYC Police Pension Fund and NYC Employees' Retirement Systems; the first time any public pension fund in the country invested in upgrading housing.
CPC Grows
CPC opens an office in the Hudson Valley, and will continue to expand throughout the 1990s with offices across New York State.
State Partnerships
The NYS Common Retirement Fund establishes loan purchase agreement with CPC. State of New York Mortgage Agency agrees to insure all program loans.
Parkchester, Bronx
CPC and partners purchase ownership share of Parkchester in the Bronx and being plans to rehab its 12,200 units and 525,000 sqft of commercial space. It had fallen into extreme disrepair under previous
ownership.
$250 Million Rehab
The partnership completes a massive rehab at Parkchester, which at the time was the largest multifamily rehab project in the country. Parkchester remains a naturally affordable community.
Hurricane Sandy
New York City selects CPC to administer $45 million in funding through the Build it Back program, to rebuild and restore properties damaged during Hurricane Sandy.
CPC Mortgage Company
CPC launches its Agency mortgage lending subsidiary; the nation's only nonprofit-owned mortgage lender with national multifamily licenses for Freddie Mac, Fannie Mae, and HUD/FHA products.
COVID-19 Relief
During the COVID-19 pandemic, New York State selects CPC to administer financial relief funds and technical assistance to small building owners.
$1 Billion Dollars
CPC deploys over $1 billion to support affordable and workforce housing projects during a record-breaking 2022 fiscal year, financing 144 projects totaling 9,638 units across 18 states.
FY 22 Annual Report: $1 Billion of Impact
CPC continued to expand and elevate our impact in FY 22, lending and investing a landmark $1 billion in neighborhoods nationwide. Each project advanced CPC's impact goals of expanding the affordable housing stock, investing in the green economy, and reducing the racial wealth gap.